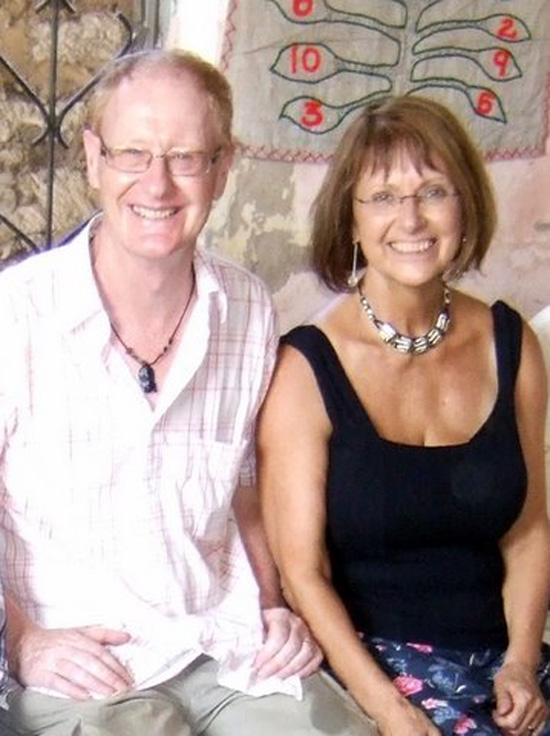 In October 2008 Rita and Geoff went on safari to Kenya followed by a week on the Mombasa coast. Rita, a trained nurse, had later trained as a primary school teacher and was keen to see a school. Geoff a Civil Engineer had laterly worked with charities. Prefering to explore the region rather than spend their time on the beach they visited an informal local school in a poor, overcrowded community and were appalled by what they saw.  
Two young Kenyan men were trying to run a school for poor children in the most appalling conditions. Two small rooms with mould on the walls, makeshift furniture, some exercise books and pencils and a blackboard were their only resources. 
They listened as the two young men explained the current situation. Education in Kenya had been free for primary school children since 2003 for those who could afford uniform, stationery, books and afternoon tuition. No new schools had been built and children were in classes of between 80 and 150.
With no clear plan Rita and Geoff  knew that they couldn't walk away when they had skills to offer and promised to return with resources. 
Four months on they returned on a fact finding mission. They met with the community to find out what they needed. Their greatest concerns were education, water, health care and jobs and Geoff and Rita promised to help. Mustard Seed Project was born